Submissions
Baobab Press constantly strives to discover, cultivate, and nurture authors working in all genres. If you have a manuscript that you believe would be a good fit for our catalog, we want to hear from you.
To begin the process, please send us a:
Brief Bio
Synopsis (300 words or fewer)
Sample (up to 25 double-spaced pages)
Print Submissions:
Baobab Press
Attn: Acquisitions Editor
121 California Avenue
Reno NV 89509
Please include a self-addressed stamped envelope.
Digital Submissions:
Subject line: Your Name, Title of Work, Genre
(example: Stephen King, The Shining, Fiction)
Please enter your bio, synopsis, and sample into the body of the email. Please, send no attachments and be sure to include your contact information.
You can also send us your work via Submittable.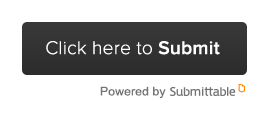 House Style:
Please format your submission in our house style:
10 point Courier font
Double-spaced
No bold or italicized text
1-inch margins
This Side of the Divide:
Baobab Press and the University of Nevada, Reno MFA Program in Creative Writing are partnering to publish This Side of the Divide, an anthology of short fiction by emerging and established authors exploring the United States West.
This exciting project will speak to the West's newness, vastness, sense of territoriality and transience, spanning from untouched wilderness to hyper-urban settings. We're seeking fresh, original views of the western U.S. Our aim is to capture this region's unique essence in all of its cultural and geographic diversity.
All submissions will be reviewed, and accepted works will be edited by a committee of readers from Baobab Press and the UNR MFA Program in Creative Writing. Selected writers will receive a complimentary copy of the book and a payment of $100. Submitted stories should be around 3,000 to 5,000 words, and will need to be submitted for review no later than October 31st, 2017.  Please send us your story via Submittable: